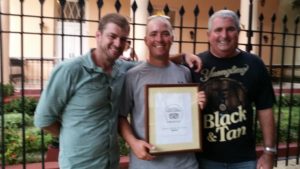 Havana Vintage Car Tours are a family owned company.
We are specialized in private and fully customized city tours all over the Havana City.
Our service is listed on TripAdvisor as one of the best you can find in Havana.
In Havana Vintage Car Tours We guarantee quality time, satisfaction and safety.
We are not intermediaries, and work directly with you. We think is the only way to give excellence to ours costumers. 
We spend a lot of time in the full and detailed restoration of our Classic 1955 Convertible Oldsmobile in order to you feel comfortable and safe.
You will notice the difference.
Havana Vintage Car Tours hope you enjoy our Havana Classic City Tour and our dedicated service.
Hire our classic car, to get one of the best classic city trips in Havana